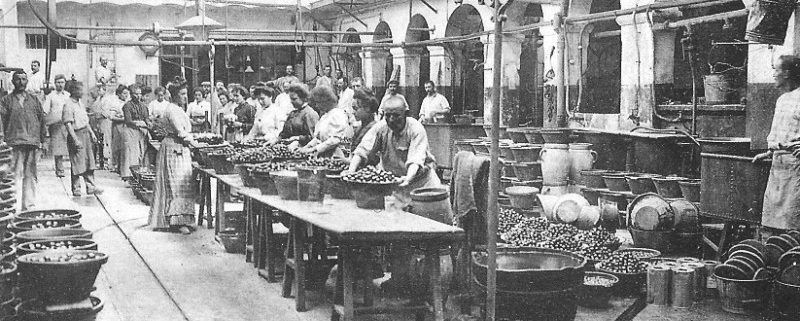 Candied fruits, ambassador of Provence.
Candied fruit, iced with sugar, is used in pastry for decorating cakes. They can also be eaten alone, as a dessert or candy.
The preparation consists in replacing by osmosis the water of a fruit by sugar, the scarcity of the water ensuring the conservation. Since antiquity, Romans had confit fruit in honey to preserve them. It was during the Crusades in the Orient that Westerners discovered fruit pastes, jams and candied fruits. All these treats enter France at the end of the Middle Ages.
The city of Apt sees itself as the world capital of candied fruit. In the 1650s, Madame de Sevigne will compare the city of Apt to a 'cauldron of jams'. The clever people of the country chose the most beautiful fruits and instead of potting them they made 'dry jams', cooked with candied fruits.
Until the Revolution slice between reputations and flavors, Apt became a real pot. We tasted jams of zest and lemon, cherries and candied cherries. In the nineteenth century, eighteen factories supplied England with candied fruit. In 1902, a confectioner from Apt even managed to confide a whole fig tree, shipped in spare parts to the Chicago exhibition!
France is the world's largest producer of candied fruit, thanks in particular to the city of Apt, which produces 14,000 tonnes (10,000 of which are cherries). 70% of production is exported to 60 countries (the United Kingdom is by far the largest market).
https://terres-dazur.com/wp-content/uploads/2018/04/fruits-confits-apt.jpg
526
800
eric
https://terres-dazur.com/wp-content/uploads/2018/03/logo-terre-dazur.png
eric
2018-03-27 15:29:41
2019-01-21 13:55:05
Candied fruits